San Jose's Source For Kitchen Remodeling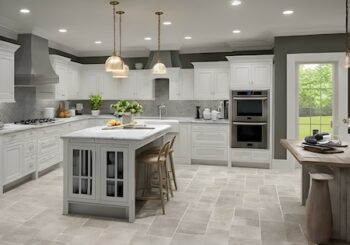 Welcome to Blue Spade Construction, San Jose's source for kitchen remodeling done right. The kitchen is the heart of the home, and every kitchen is unique, just like every family. If you're ready to transform your kitchen into a space that perfectly combines functionality, style, and your own preferences, Blue Spade is here to bring your vision to life. With our expertise in kitchen remodeling, we create stunning and functional kitchens that will inspire your inner chef and enhance your daily living experience. Our team of skilled professionals works closely with you to understand your vision, functional needs, and style preferences. Whether you're seeking a sleek, modern kitchen or a cozy, farmhouse-inspired space, we have the knowledge and experience to bring your dream kitchen to fruition. We also offer bathroom remodeling, general contracting and home addition services to make any idea you have come to life.
Custom Kitchen Design Services Made For You
We begin the kitchen remodeling project by collaborating with you to create a comprehensive design and plan. Our team utilizes advanced tools, including 3D renderings and CAD software, to provide you with a realistic preview of your future kitchen. This allows you to visualize the layout, materials, colors, and finishes, ensuring that every element aligns with your vision before construction begins. We prioritize open communication and actively involve you in the design process, ensuring your satisfaction every step of the way. This also helps us streamline the construction process, allowing your kitchen renovation to go as quickly as possible so you can enjoy your new kitchen in no time. Once the design and planning phase is complete, our skilled team of craftsmen and technicians takes charge of the construction process. We handle every aspect of the remodel, coordinating with contractors, plumbers, electricians, and other professionals to ensure a smooth and efficient process. We adhere to strict timelines, maintain open lines of communication and provide regular updates on the progress of your complete kitchen remodel.
Update Your Kitchen Appliances and Storage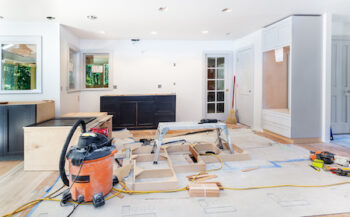 At Blue Spade Construction, we believe that your kitchen should suit your needs. From optimizing storage space to incorporating smart organizational features, we create a kitchen that supports your culinary endeavors and makes daily tasks a breeze. While prebuilt or old kitchens have everything you might need, we can be sure to give you everything you've wanted to make cooking even easier than ever. Whether it's upgrading your kitchen cabinets, installing clean, new appliances, or incorporating innovative storage solutions, our kitchen remodeling services are tailored to meet your specific needs. From countertops and backsplashes to lighting fixtures and flooring, we pay meticulous attention to detail, ensuring that every aspect of your kitchen reflects your taste and functional requirements. We always offer a free video estimate to help you decide which projects fit your timeline and budget before we get to work, so you're never surprised by hidden fees.
Stop Searching For Kitchen Remodeling Near Me, Call Us
At Blue Spade Construction, your satisfaction is our top priority. We take pride in delivering exceptional craftsmanship and customer service. Our team is dedicated to exceeding your expectations, ensuring that the end result aligns with your vision and provides you with a kitchen that surpasses your dreams. With our dedication to customer satisfaction, competitive rates and fast turnaround, we guarantee a kitchen that will become the envy of your friends and family. We are also proud to offer complete home renovation services, including bathroom remodeling. Trust Blue Spade Construction with your entire house remodel and build the custom house you've been waiting for. No matter what you're looking to do with your home, Blue Spade Construction is here to help you build the home of your dreams. Call us today!