Ace Your Home Renovation With Blue Spade Construction
Remodeler San Jose CA
San Jose's Choice For Home Remodeling
At Blue Spade Construction, we pride ourselves on being a leading provider of top-quality home remodeling services. With our expertise, craftsmanship, and commitment to customer satisfaction, we have established ourselves as a trusted name in the industry. Whether you're looking to transform your kitchen, revitalize your bathroom, or undertake a comprehensive home remodel, our skilled professionals are here to bring your vision to life. No matter the task, we walk you through the entire process, including filing building permits and giving a comprehensive project timeline.
Kitchen Remodeling For The Household Chef
If you're looking to add more counter space, new appliances, or upgrade your cabinetry, a kitchen remodel is right for you. Our kitchen remodeling services are designed to turn your kitchen into a space that is as functional as it is stunning. Our team works closely with you from concept to completion to understand your unique style, preferences, and requirements. Whether you are seeking an updated modern design or something that fits your current sensibilities, we're here to deliver. With attention to detail and the utilization of high-quality materials, we enhance every element of your dream kitchen, from fixtures and finishes to cabinetry and appliances.
Create A Relaxing Space With A Bathroom Remodel
If you're tired of your outdated bathroom, our remodeling services are tailored to create a luxurious and relaxing space. We collaborate with you to design a bathroom that perfectly suits your taste, lifestyle, and functional needs. From jetted tubs to luxurious vanities, we can make the ideal bathroom for your needs. Our experienced team pays meticulous attention to every detail, ensuring that your new bathroom showcases elegant fixtures, stylish finishes, and smart storage solutions. Our expertise transforms your bathroom into a space that provides both comfort and beauty.
Our Process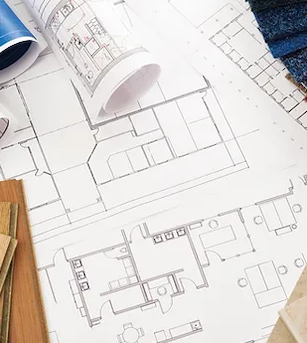 Design
We can assist you with the design phase and we will draw up your architectural plans ourselves, in-house on CAD with 3D renderings. Then, we will get the permit.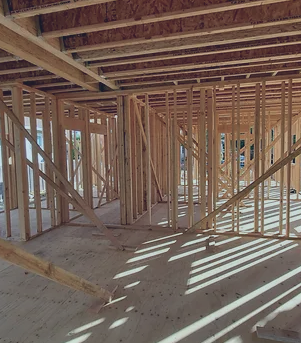 Build
Transforming your plans into reality is the next step; we will coordinate with the engineer(s), Title 24, work with the city inspectors, and incorporate any additional changes you may have.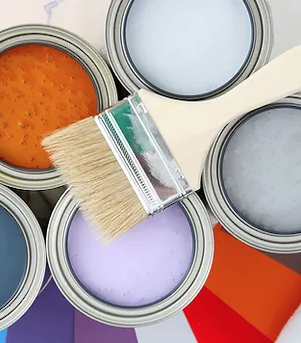 Finish
Finally seeing your project come together during the finish phase is the best part of the process. We will work closely with you or your designer/decorator to ensure your dream becomes a reality.
We Offer General Contractor Services
As a full-service general contractor, Blue Spade Construction has the expertise to handle all aspects of your home remodel. Whether it's a kitchen renovation, bathroom overhaul, or a comprehensive home transformation, we take care of every stage. We always start with a free quote, so there are no surprises. From the initial design and planning phase to the final touches, our team ensures seamless coordination, efficient project management, and exceptional craftsmanship. With our network of trusted subcontractors and commitment to open communication, we deliver outstanding results on time and within budget.
Stop Searching For A Remodeler Near Me, Call Blue Spade Today!
Looking to start your remodeling project but not sure where to start? Our professional team of remodeling experts is happy to get you started. Whether you're looking to refresh your living room, create additional space with a home addition, or renovate your entire home, we have the expertise and experience to bring your vision to life. Our skilled professionals work closely with you to understand your goals, preferences, and budget, ensuring a customized remodel that transforms your home into a space you'll love. With our exceptional kitchen and bathroom remodeling services, comprehensive general contractor work, and expertise as remodelers, we guarantee results that exceed your expectations. Contact Blue Spade Construction today and let us transform your house into a dream home.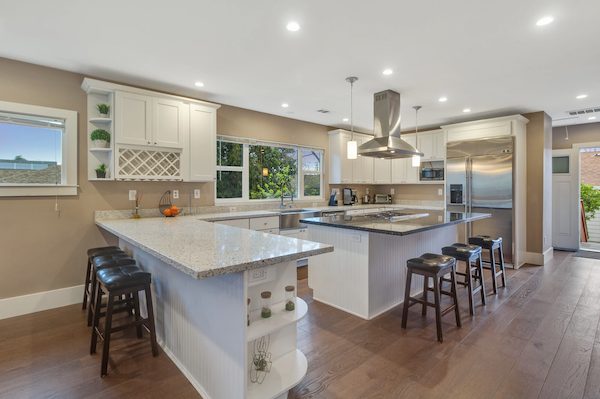 Click On Each Project To See More
What Our Clients Say
Blue Spade Construction is an outstanding contractor. Chris Wencel, the owner, was very communicative and extremely cooperative, a rarity for general contractors. Emilio is the person who came to do the work and listened to what we needed and executed in an efficient and competent manner. Both people were an absolute pleasure to work with. The project was a small one, making the shower tub safer by removing the glass doors and replacing them with a double shower rod, mounted in existing tile. Emilio did a beautiful job – it looks like an entirely new room. We have other projects coming up and they will definitely be top of the list in consideration. I couldn't recommend them more highly.
Chris provided us with excellent advice on how to renovate our family room and incorporate the adjacent bedroom. We received a very reasonable quote within two days, and soon after, the Blue Spade team arrived at our home. Within ten days, the project was finished, and the newly expanded family room looked amazing. I would not hesitate to use Blue Spade again for any future remodeling projects.
I live in Sunnyvale California in a three bedroom two bath house. We hired Blue Spade Construction to remodel our master bathroom. They did great job. The quality is outstanding. They expanded the vanity area and provided us with good ideas for fixtures and tiles. The bidding process was fast and they did it on time and in the budget. I can recommend Chris and his crew to anyone. It was a pleasure to work with these guys.
Chris and his team at Blue Spade are phenomenal general contractors. Our project included kitchen and bathroom renovations, electrical and lighting work. The team was highly professional and detail-oriented. Our renovation was completed on time and on budget, which is rare. They went above and beyond and a pleasure to work with. Pricing was also highly competitive for the quality of work. We are really happy with the end product and will definitely work with them in the future. Highly recommended!
Blue Spade is a GREAT company! Chris is very responsive, quick to respond to messages His crew is very nice. Very respectful. I asked them to wear a mask, they did it. They did an amazing job at remodeling a bathroom at my house. They listen to your needs and do anything to make you happy with the work. I am SO happy that I gave the job to Blue Spade! Chris went to pick up all the material for me. I have nothing negative to say. If you have any work to be done... Blue Spade is for you! Look at the pictures... before and after I LOVE it
Chris and his team are amazing to work with. They are organized, reasonable, professional and caring. Their work is really commendable and exceeds expectations. They make sure all tiny details are taken care of. Chris is patient with clients to understand the needs and help in planning the projects. He is responsive, timely and helpful. His entire crew is competent, knowledgeable, courteous and patient with meeting all client requirements. No need to say they are all excellent experts in their respective area of work. We have done quite big projects with Blue Spade Construction and happily recommend them to all our friends. I would definitely work with them in my future projects. Highly highly recommended!
I greatly recommend Chris and looking forward to work with him for all my future remodeling.