Santa Clara's Trusted General Contractor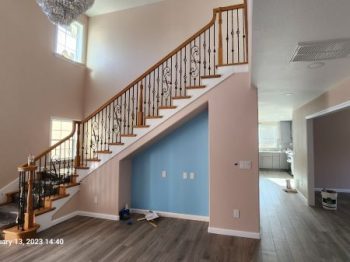 At Blue Spade Construction, we take pride in being your premier general contractor for all your home improvement and home addition needs. With our comprehensive range of services and commitment to excellent customer service, we are dedicated to delivering exceptional results that exceed your expectations. As your trusted partner, we handle every aspect of your project, providing seamless project management and top-notch craftsmanship. We offer bathroom remodeling, kitchen remodeling, and even complete home renovation projects to suit your needs. 
We Make Whole House Remodels Easy
When you choose Blue Spade Construction as your general contractor, you can rest assured that your project is in capable hands. Our experienced team of professional project managers oversee every step of the process, making sure that all trades and subcontractors work harmoniously to complete your project efficiently and on time. We understand the importance of effective communication, and we keep you informed throughout the entire project, providing regular updates on the progress and addressing any questions or concerns you may have. We understand that every homeowner has unique needs and preferences. That's why we offer customized solutions tailored to your specific project requirements. Whether you're looking to remodel your kitchen, renovate your bathroom, add an extension to your home, or undertake a comprehensive home transformation, we collaborate closely with you to understand your vision and goals. Our team works diligently to create a design that aligns with your style, budget, and functional needs, ensuring that the result truly reflects your vision.
General Contractors You Can Depend On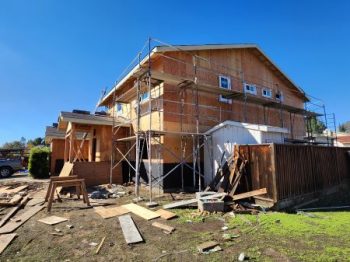 We believe in doing things right the first time, using the best materials and following industry best practices. Everything that can be done in-house will be, from designing to building. Our attention to detail, precision, and dedication to excellence set us apart as a trusted general contractor. We work hard to get your projects done quickly while ensuring the best possible results, so you can enjoy your new space as soon as its ready. We stand behind our work and take pride in building lasting client relationships based on trust, professionalism, and exceptional service. With years of experience in the industry, our team of experts brings a wealth of expertise to every project. From small renovations to extensive remodels, we have the knowledge and skill to tackle a wide range of home improvement tasks. Our craftsmen are highly trained and dedicated to delivering hands-on construction expertise, ensuring that every detail of your project is executed to perfection. We only work with trusted subcontractors and suppliers, guaranteeing high-quality materials and exceptional finishes are used every time.
Stop Searching For General Contractors Near Me, Call Us!
Ready to transform your home with the expertise of a reliable general contractor? Contact Blue Spade Construction today, and let us bring your vision to life. We will bring your vision to life within your budget and timeline. Client relationships are important to us, and your client experience should inform our every decision. From seamless project management to personalized service, we ensure that your home improvement project will be a success. Trust Blue Spade Construction to handle every aspect of your project with the utmost professionalism, delivering outstanding results that you'll be proud of.