We're Cupertino's Choice For A Remodeling Company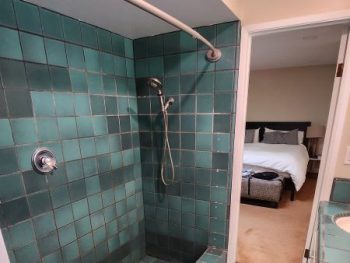 Welcome to Blue Spade Construction, Cupertino's choice for home and business remodeling. As your trusted partner in exceptional remodeling services, we have the expertise and dedication to bring your remodeling dreams to life, ensuring your space becomes truly remarkable. We will walk you through the entire process, from design to construction and even help finish your home with decor and paint. We also excel in standard remodeling tasks such as installing windows, doors, flooring, air conditioning ducting, and baseboards. Whether you're looking for a redone master bath, a complete kitchen redesign, or additional living space, we can help. Our commitment to quality craftsmanship, meticulous attention to detail, and exceeding customer expectations guarantee an extraordinary remodeling experience with us.
Let Us Handle Your Whole House Remodel
Not sure where to begin your remodeling project? Designing your dream space begins with a meticulous process that combines creativity and technical expertise. At Blue Spade Construction, we take pride in our comprehensive approach, starting with an in-house design using CAD software and 3D renderings. This allows us to bring your ideas to life, giving you a realistic preview of your envisioned space. Once the design is finalized, we take care of the necessary building permits, ensuring a smooth transition from concept to reality. With our attention to detail and commitment to excellence, we guide you through every step of the design journey, ensuring that your dream space becomes a tangible masterpiece that exceeds your expectations.
Construction Done Right The First Time
Once the design phase is complete, Blue Spade Construction seamlessly transitions from envisioning to building, turning your plans into a remarkable reality. We understand that a successful construction process requires careful coordination and expertise. That's why we take charge of coordinating with engineers and collaborating with Title 24 regulations to ensure compliance and structural integrity. Our experienced team works closely with city inspectors, facilitating smooth inspections and addressing any necessary adjustments. We value your input throughout the construction phase, readily incorporating any additional changes you may have, as our ultimate goal is to bring your vision to life with precision and attention to detail. With Blue Spade Construction by your side, you can trust that your dream space will be built to perfection, providing you with a sanctuary that exceeds your expectations.
Our Remodeling Services Don't End With Construction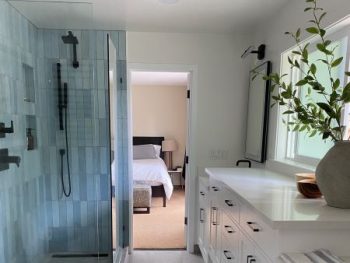 The finishing phase of your project is the culmination of all the hard work and careful planning, and it's an exciting time to witness your dream space taking shape. We work closely with you, as well as your designer or decorator, to ensure that every detail is executed with precision and reflects your unique style and customer preferences. Whether selecting the perfect paint colors, choosing luxurious finishes, or adding those final touches that truly make your space come alive, we are dedicated to turning your dreams into a stunning reality. Throughout the finishing phase, we prioritize open communication and collaboration, ensuring that the end result surpasses your expectations and leaves you with a space that is not only visually captivating but also a true reflection of your personal taste and vision.
Stop Searching For Remodelers Near Me, Call Us!
At Blue Spade Construction, complete customer satisfaction is at the heart of everything we do. We genuinely value your vision and take the time to listen attentively, ensuring we understand your unique requirements and preferences. Throughout the remodeling process, our team works closely with you, maintaining open communication and transparency at every step. We go above and beyond to deliver high-quality results and an amazing experience, leaving you with a space that you'll cherish for years to come. Ready to embark on your remodeling journey in Cupertino? Contact Blue Spade Construction today, and let us bring your vision to life.