Seamless Home Additions In Santa Clara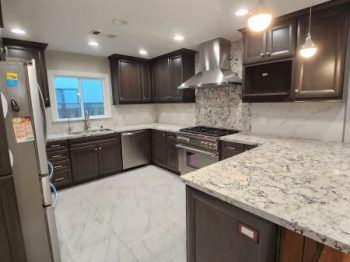 At Blue Spade Construction, we recognize that no two homeowners are alike, and that's why we offer tailored home renovation solutions. We understand that your specific needs and preferences play a significant role in determining the type and design of your living space. Whether you envision an extra bedroom for your growing family, a kitchen expansion for the chef of the house, a dedicated home office to accommodate your work-from-home needs, or a versatile entertaining space to cater to various activities, our team is here to offer excellent options for additions. If you need more extra space or desire to enhance the functionality and value of your home, Blue Spade Construction is your trusted partner for exceptional home additions.
Home Additions Built For Your Needs
At Blue Spade Construction, we understand that successful home addition requires both comprehensive design and meticulous project management. Our experienced design team collaborates closely with you to create a comprehensive design that optimizes space, maximizes natural light, and ensures a smooth flow between the existing and new areas. Utilizing advanced tools and technologies, we provide 3D renderings and architectural drawings, giving you a realistic preview of the finished product. We believe the new addition should seamlessly integrate with your existing property aesthetically and functionally. We prioritize open communication, providing regular updates on the progress of your project to minimize disruption and give you a detailed plan before beginning.
Our Home Addition Design Process
During the design and planning phase, our skilled professionals will take the time to understand your vision, functional requirements, and style preferences. By working closely with you, we ensure that every aspect of the home addition, from the layout and architectural elements to the materials and finishes, aligns with your unique taste and the overall aesthetic of your home. Our dedicated project managers oversee every aspect throughout the construction phase, ensuring seamless coordination among trades and subcontractors to complete your home addition on time and within budget. We will also help file all necessary house addition permits you may need. Whether you desire a harmonious extension that blends seamlessly with the existing structure or an accentuated addition that makes a statement, our team's expertise and attention to detail guarantee a home addition that perfectly complements your lifestyle and enhances your property's overall value and functionality.
Add Value and Curb Appeal To Your Home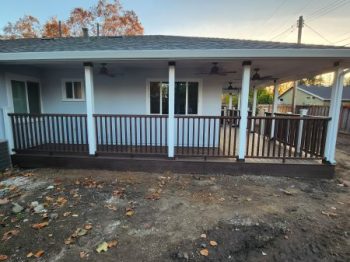 A thoughtfully designed and well-executed home addition can significantly enhance your indoor space and increase the value of your property. Whether you need extra room for a growing family, a dedicated workspace, or simply desire more flexibility and comfort, our home additions are tailored to your specific needs and lifestyle. By expanding your home's square footage and improving its functionality, you can enjoy the benefits of a transformed living environment while potentially increasing the resale value of your property.
Stop Searching For Home Additions Near Me, Call Blue Spade
Ready to embark on your dream house journey? Contact Blue Spade Construction today and let us transform your home with our expertise, attention to detail, and commitment to customer satisfaction. With our seamless design and construction process, you can trust us to create a home addition that seamlessly integrates with your existing space, expanding your possibilities and enhancing your living experience. We also offer a range of remodeling services, including bathroom and kitchen remodeling. Trust Blue Spade Construction for exceptional home additions that elevate your home to new heights.